University of Manchester GREAT Scholarships for India and Nigeria Students in UK – If you're interested in pursuing a postgraduate degree in the United Kingdom, you can apply for the GREAT Scholarships at the University of Manchester.
For Indian and Nigerian students, there are five scholarships offered. For the academic year 2022/23, the University of Manchester, the UK government's GREAT Britain Campaign, and the British Council have partnered to create GREAT scholarships. Apply for the Central Queensland University RTP Scholarship 2022-23 in Australia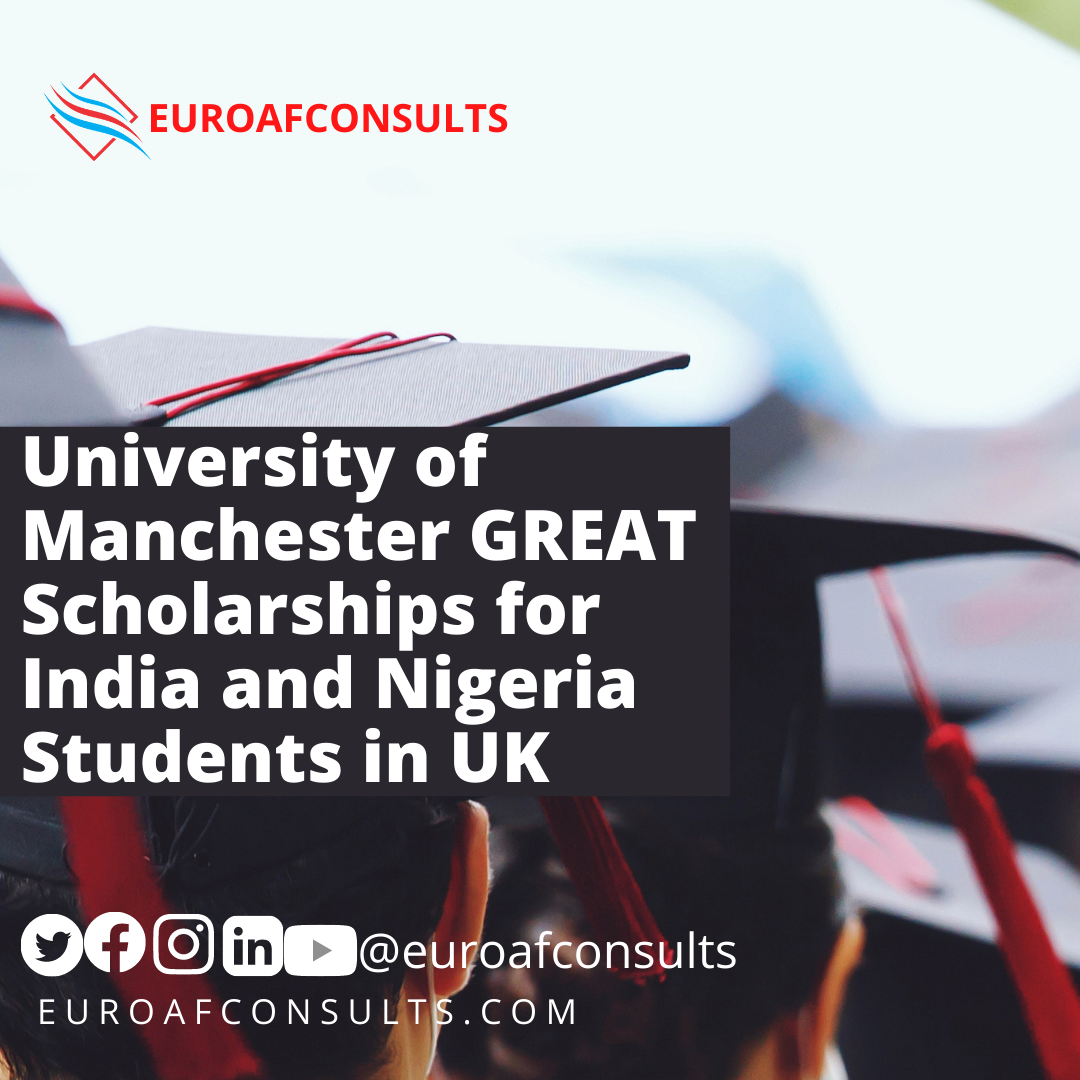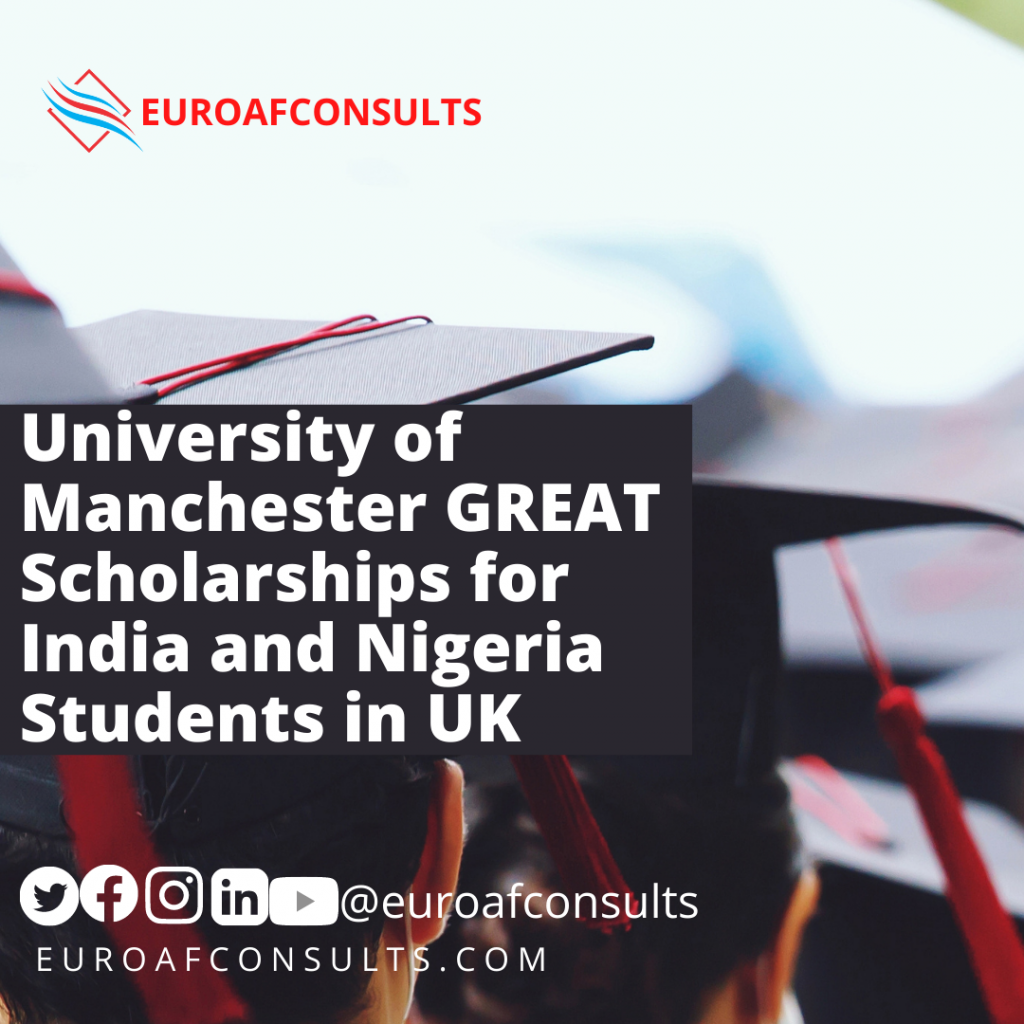 Why should you study at Manchester University? Students will quickly pick up skills and gain exposure to situations that will help them stand out in this competitive employment market. Our students were persuaded to select Manchester by rankings, which placed us 8th in Europe and 6th in the UK, as well as our research, which revealed that the University of Manchester had a reputation for quality. Can I Find Jobs in Canada Without a Work Permit 2023: Get Approved Using This Guide
Application Deadline: 1st June 2022.
CHECK
CDU Vice-Chancellor's International High Achievers Scholarships
Universität Leipzig Joint MA and PhD Peace and Security 2023: Get Approved Using This Guide
Masters in Human Rights and Democratization 2022: Get Approved Using This Guide
Brief Description for the University of Manchester Scholarship
University of Manchester
Postgraduate
Award: £10,000
Number of Awards: 5
Online mode of access
International
UK
Eligibility
Students from India and Nigeria are eligible.
Master's degree in the School of Natural Sciences or Engineering, the School of Arts, Languages, and Cultures, or the School of Law is required.
Criteria for Eligibility: Applicants must meet all of the following criteria to be considered:
Only offer holders with Indian or Nigerian passports are eligible for scholarships.
be a Nigerian or an Indian citizen
be intellectually capable of following and benefiting from a postgraduate taught programme in the United Kingdom.
How to Apply for the University of Manchester Scholarship
How to Apply: The applicants should submit the applications through the application portal.
Supporting Documents: The documents needed are:
Evidence of qualifications (certificates or transcripts);
For research, check the department website for guidance as requirements differ.
 Admission Requirements: Candidates must fulfill the

entry requirements

 for the applied degree field at the chosen university.
Language Requirement:  English Language requirements vary by course and department but are usually the equivalent of IELTS 6.0–7.5.
Benefits of the University of Manchester 
The University of Manchester will provide up to £10,000 towards tuition fees for one-year master's programmes in the UK.