UCD MSc/PhD Scholarships and Medical Traineeships in Physiology, Ireland – If you want to do research and learn more about the topic of physiology, UCD Dublin in Ireland is the perfect opportunity for you! For the academic year 2022-2023, it has announced MSc and PhD Scholarships as well as Medical Traineeships in Physiology. University of Manchester GREAT Scholarships for India and Nigeria Students in UK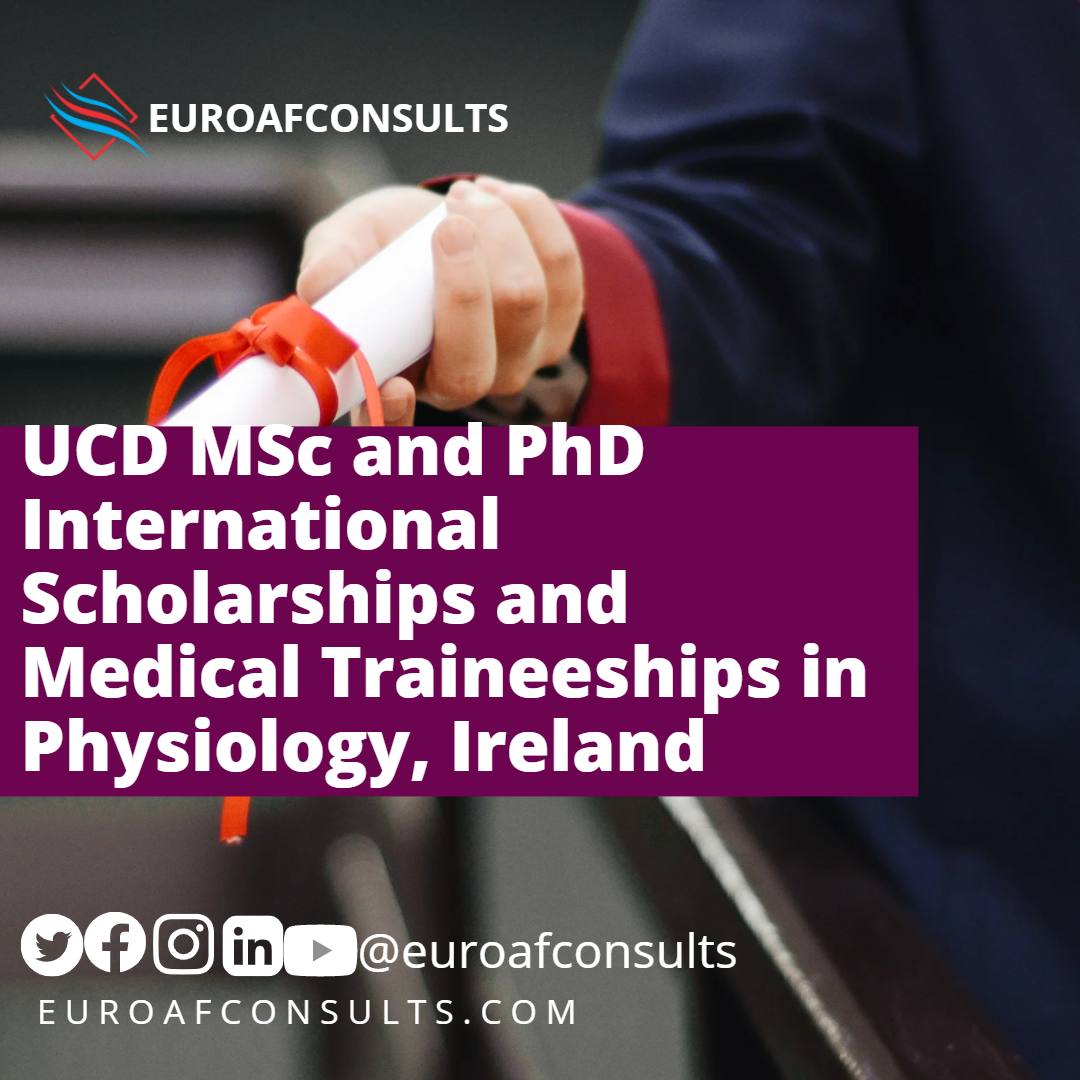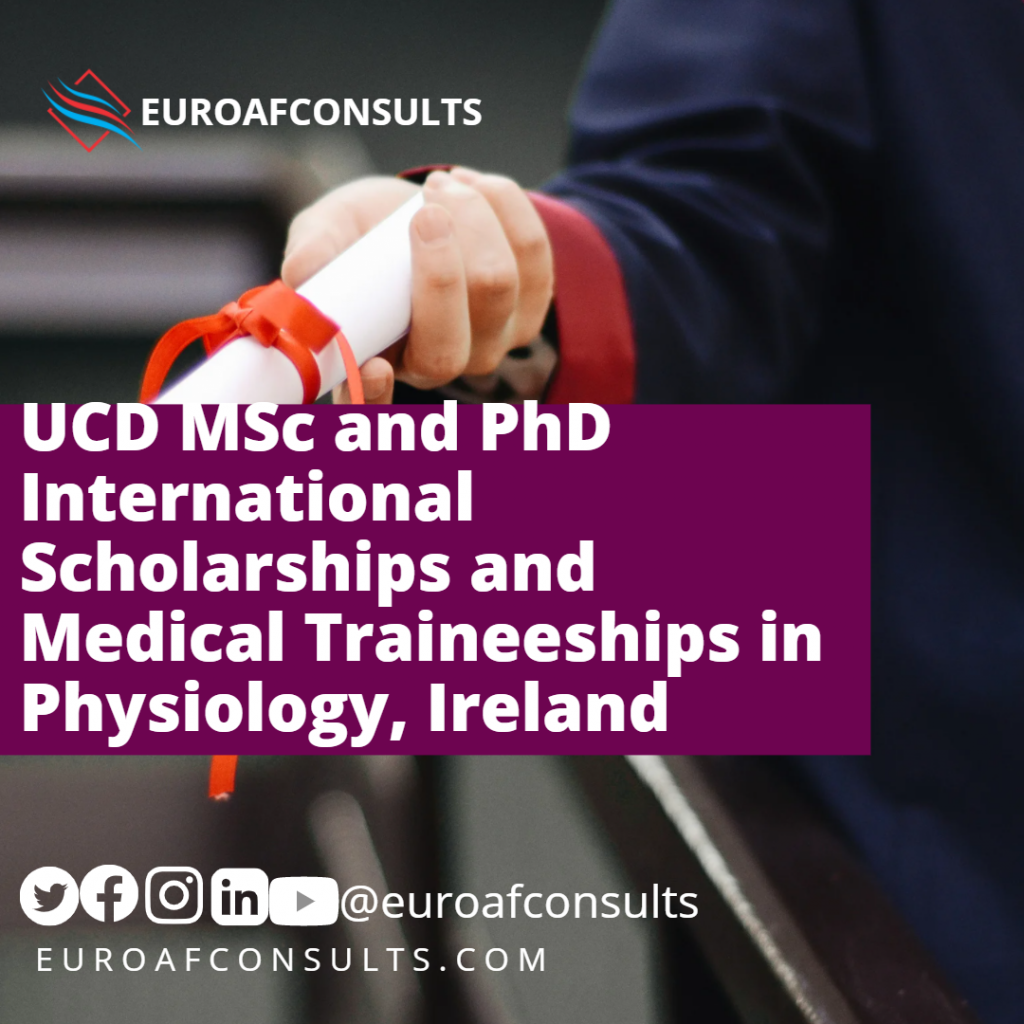 By addressing global concerns, UCD Dublin Graduate Studies guarantees that its graduates have a substantial effect in their chosen careers and make a useful contribution to society. It ensures that university graduate education quality policies and procedures are followed, as well as fosters student personal and professional growth. Can I Find Jobs in Canada Without a Work Permit 2023: Get Approved Using This Guide
Application Deadline: 27th May 2022.
Brief Description for the UCD MSc/PhD Scholarships
UCD Dublin
Master and PhD
Award: €18,000
Access Mode: Online
Nationality: EU
Ireland.
CHECK
How to Get a Canadian Working Holiday Visa From The USA in 2022
Chinese-English Translation International Scholarships in UK
KAIST UNDERGRADUATE SCHOLARSHIP FOR INTERNATIONAL STUDENTS
Eligibility for the UCD MSc/PhD Scholarships
Eligible Countries:  EU countries are eligible to apply.
Eligible Course or Subjects: The applicants can apply for MSc or PhD programmes in Physiology in the field of Human Cells and Tissues (Cellular Physiology), Endocrine Physiology, Cardiovascular and Respiratory Physiology, Neurophysiology, Physiology of O2 and CO2 Sensing, Gastrointestinal Physiology, or Renal Physiology at UCD Dublin.
Eligibility Criteria: Applicants must meet all the given criteria:
The applicants must have a good working knowledge of Biology/Physiology.
The applicants must prove communication skills.
How to Apply for the UCD MSc/PhD Scholarships
Applicants should submit their admission applications via the application portal.
Supporting Documents
Transcripts
CV
References
Other additional documents like passport copy or nationality proof
Admission Requirements: The applicants must have a BSc (2.1 or higher desirable) in a relevant field of study.
Language Requirement: The students must submit scores of the following English language proficiency tests:
IELTS – 7.0
TOEFL – 100
Cambridge examination – 185 or higher
PTE – 65
ETAPP – Grade C1
Trinity ISE – C2
Duolingo – 120
Benefits
The candidates selected by UCD Dublin will be offered an €18,000 tax-free stipend along with payment of 100% of EU student fees of the postgraduate programme undertaken.