Apply for International Scholarship at Chulalongkorn University Thailand – Chulalongkorn Institution (CU), sometimes known as Chula, is a Thai public and self-governing research university. In 1899, during King Chulalongkorn's reign, the university was formed as a school for teaching royal attendants and civil servants. In 1917, it was recognized as a national university, making it Thailand's oldest higher education learning institute.
Why should you choose Chulalongkorn University's Graduate School? The institution focuses on producing multicultural area-specific information, developing in-depth expertise in Thai urban areas, and supporting knowledge acquisition in new places in Thailand.
UCD MSc/PhD Scholarships and Medical Traineeships in Physiology, Ireland
University of Manchester GREAT Scholarships for India and Nigeria Students in UK
Can I Find Jobs in Canada Without a Work Permit 2023: Get Approved Using This Guide
Universität Leipzig Joint MA and PhD Peace and Security 2023: Get Approved Using This Guide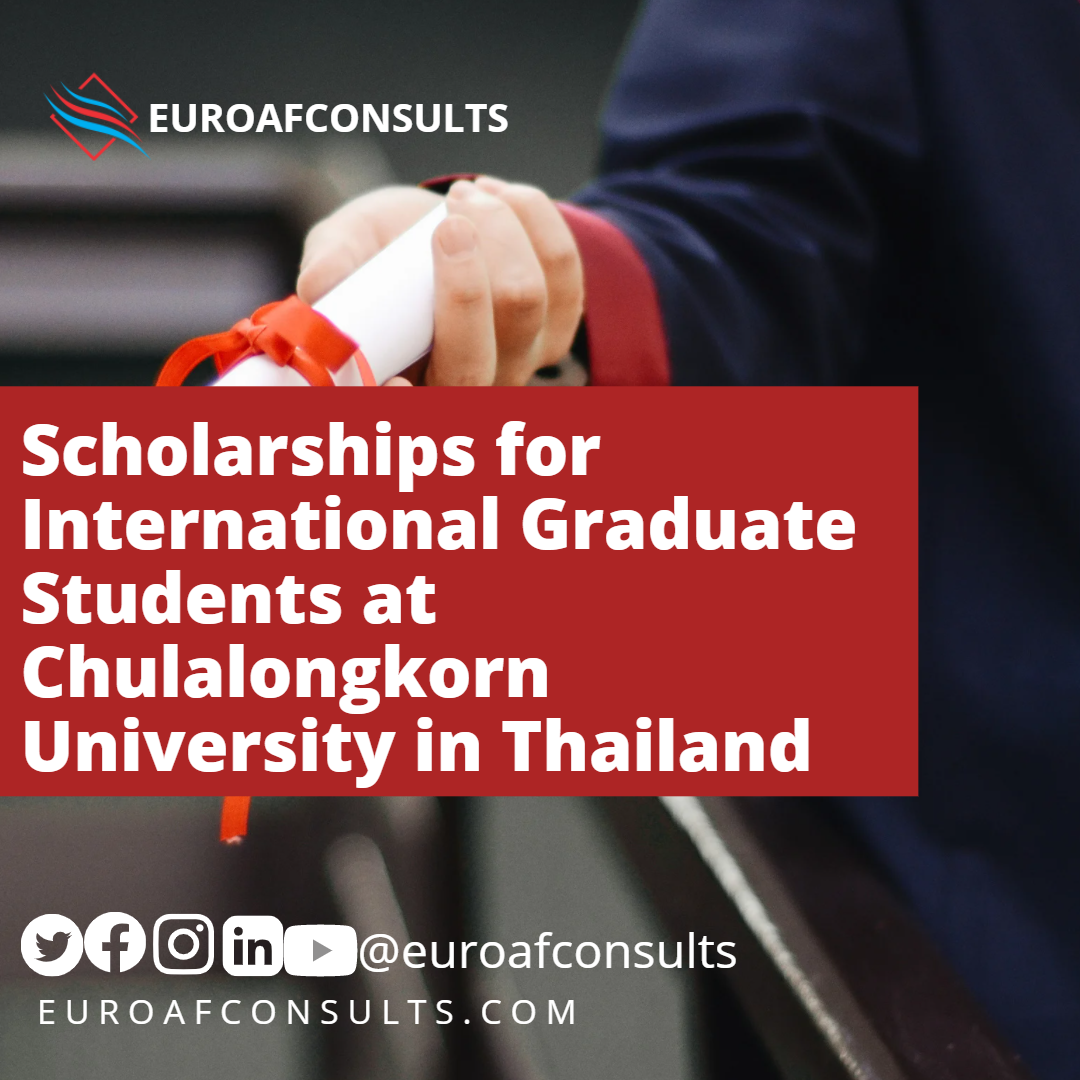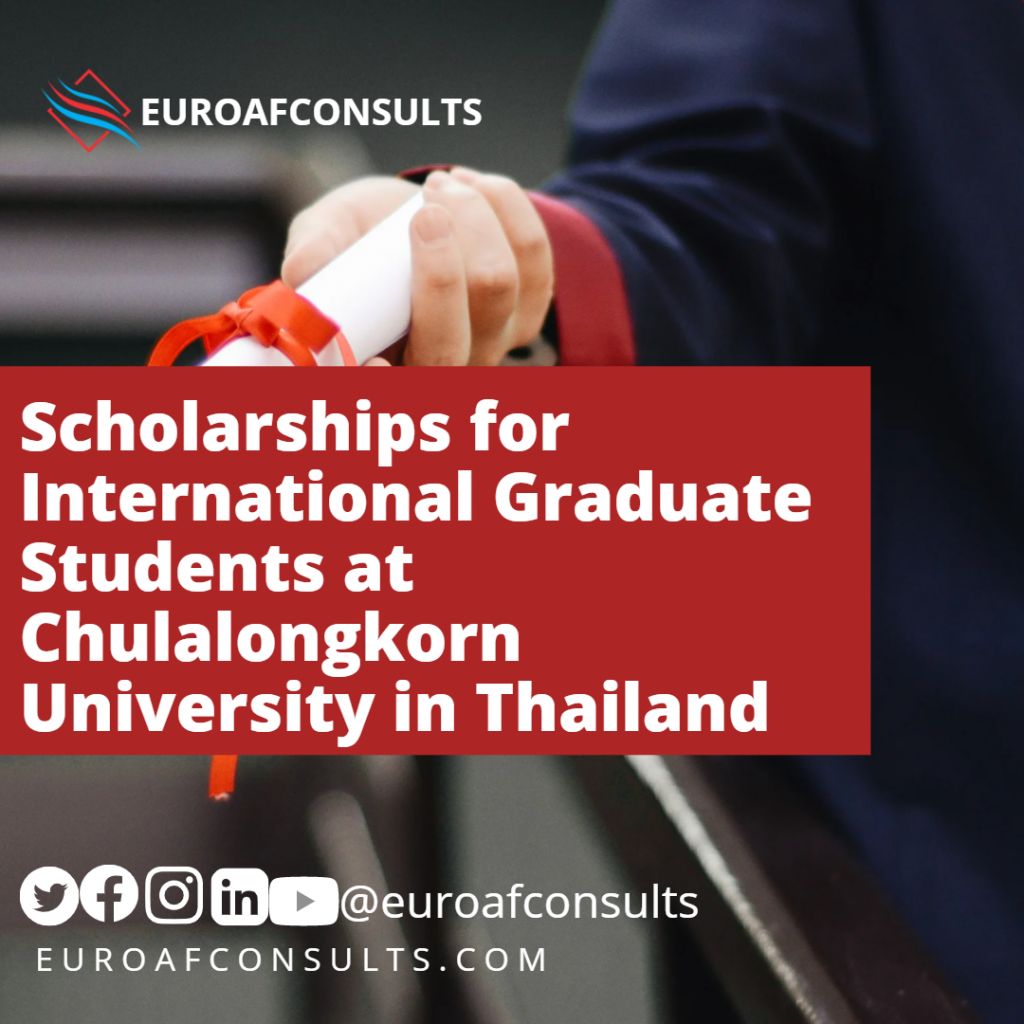 Deadline: June 30th, 2022.
Description for the Chulalongkorn University Scholarship
University or Organization: Graduate School Chulalongkorn University
Course Level: Ph.D. or Master's
Award: Tuition fees and stipend
Nationality: International
Eligibility       
Eligible Course or Subjects: Ph.D. or Master's degree in courses offered by the University.
Eligibility; Candidates:
Must be an international student who applies to study or is studying for Ph.D. Degree or Master's Degree with Thesis/ Dissertation at Chulalongkorn University.
Be a full-time student
Sign in the scholarship contract
For a Full Scholarship, the recipient must work as a teaching assistant (TA) of faculty/college or programs for 6 HRS per week for a half duration of studentship.
Submit the study report and the thesis/dissertation progress report with approval from the thesis advisor every end of the semester within two weeks of the study result announcement day.
How to Apply: In order to apply for this award, candidates must take admission in a PhD or master's degree coursework at the University. After that, they can download and complete the application form and submit it to the university.
Supporting Documents: The students are required to present the following documents to the University:
Admission Requirements: For taking admission, students must have to check the entry requirements of a graduate degree at the University. Entry with a Master's Degree with GPAX not less than 3.50 or accepted to transfer from a master's to PhD Degree
Language Requirement:  Students must meet one of the following tests below:
CU-TEP : With a minimum of 75 TOEFL
With a minimum of 550 IELTS
With a minimum of 6.0
Benefits
The university will provide the tuition fees, monthly allowance, and accommodation, transportation, special/education Fees for applicants.