How much does studying in Sweden cost?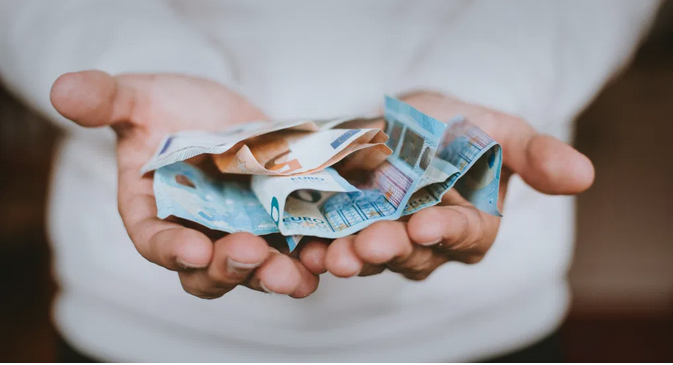 How many times has cost been a major deciding factor for you when choosing a place to study?
I'm sure it's almost every time.
And it's the smart thing to do when considering where to study. studying in sweden cost
You have to consider how much the application fee is, how much the tuition fee is and if you can afford it, and how much you have to save for living expenses.
This helps you decide whether you should go ahead in applying for Master's in a country or not.
As Sweden is also one of the countries you're considering, I'll be doing a breakdown of studying in Sweden cost? not only to apply for Master's studies in Sweden, but also to live and study in Sweden after getting admitted.
I'll be speaking from my experience as someone who has gone through the entire process. 4 Reasons Why I Think Sweden
I applied in 2016/2017.
I began studies in August, 2017 and finished last year, thanks to a full scholarship from the Swedish Institute that covered all my tuition fees and living expenses. studying in sweden cost
Like, 100% of everything!
So, this is going to my 3rd year of living in Sweden.
Most of the costs here are in Swedish krones (SEK).
1 SEK exchanges for 40 naira/0.6 cedis today.
Lets' go.
How much does studying in Sweden cost
1. Application fee
The Master's application fee is SEK 900 (about 40,000 naira/532 cedis), and it covers four choices of Master's programmes and you only pay it once. Visa application, procedure and requirements for overseas studies
2. Cost of sending documents to Sweden
This is particularly applicable to candidates who studied in Nigeria.
University Admissions requires that candidates who studied in Nigeria must have their transcripts sent directly by their universities, either by email or by post. studying in sweden cost
You can upload all other documents yourself including degree certificate.
Candidates who studied in Ghana, Kenya, can upload all their documents themselves.
So, for candidates who studied in Nigeria, most universities usually charge fees for sending transcripts outside Nigeria.
When I applied, my university, University of Lagos, charged me about 25,000 naira to have them send my transcript.
3. Visa application cost
When you get admitted without the SI Scholarship and you wish to proceed for studies with your own funds, you need to provide a bank statement that shows that you have at least Sweden study visa cost      SEK 110, 682 (about 4.5 million naira/67,000 cedis)  order to apply for a residence permit.
You also need to have paid a portion of your tuition fees before applying for residence permit.
Residence permit application fee is SEK 1500 (about 61,000 naira/895 cedis).
Now, all these only apply if you do not win the SI Scholarship and you wish to proceed on your own funds.
Meanwhile, if you win the SI Scholarship, you don't need a bank statement.
All they just need from you is the scholarship offer letter to show proof of funds.
And also…for SI scholarship recipients, the residence permit application fee of SEK 1500 is waived.
Meaning, you don't pay anything to apply for residence permit for studies if you win the SI Scholarship.
So, you see all the more reason for you to take your preparation for the SI Scholarship application really serious.
This scholarship will literally change your life.
4. Tuition fees in Sweden
For Master's studies in Sweden, tuition fees differ between different Master's programmes. Tuition Fees & Study Costs in Sweden
A typical breakdown for different fields is as follows:
| | |
| --- | --- |
| Social sciences and humanities | SEK 80,000 – 110,000/year |
| Technical programmes and natural sciences | SEK 120,000 – 145,000/year |
| Architecture and design | SEK 190,000 – 270,000 /year |
But, if you win the SI Scholarship, all your tuition fees will be paid by the Swedish government. Everything, till you finish!
Invalid shortcode attributes
5 Flight ticket
The prices of flight tickets to Sweden depend on different factors like the time of the year that you're buying the ticket and the airline.
But generally, flight ticket prices range between 150,000 naira/2214 cedis to 300,000 naira/4500 cedis max.
And, if you win the SI scholarship, you'll be reimbursed for your travel expenses with a sum of SEK 15,000 (about 608,000 naira/9000 cedis), immediately you arrive Sweden.
This means, you'll pay for the travel ticket yourself, but as soon as you arrive Sweden, you'll be given more than DOUBLE the amount you paid for your flight.
How cool does that sound?
Another reason why this SI Scholarship is so important and impactful and why you should acquire all the knowledge, coaching, training and skills you can get in order to win the scholarship.
6. Living Expenses
As a student in Sweden, my expenses per month during my studies amounted to an average of SEK 7500 per month in Linköping.
This could be different for bigger cities like Stockholm, Göteborg or Malmö, because of rent prices. Cost Of Living In Sweden For International Students 
According to Study In Sweden, a typical student's living expenses include:
Food: SEK 2,000
Accommodation: SEK 4,070
Local travel: SEK 550
Phone/internet: SEK 300
Hobby/leisure, miscellaneous: SEK 1,450
Now, if you win the SI Scholarship, you'll be given SEK 10,000 per month throughout your period of studies.
That alone covers all your living expenses and leaves you some change that you could save or send to your folks back home.
Even if you travel home during the summer mid-term holidays, you'll still be receiving this allowance.
So, let's do a recap.Of all the costs I listed above, the SI Scholarship covers visa application fee, living expenses, tuition fees and travel ticket reimbursement.The only things you have to pay for out of your pocket are fees for sending your transcript to Sweden (if you studied in Nigeria), and your admission application fee.

If you want to learn more about how to win this scholarship, click here.

Study in Sweden requirements, Universities in Sweden without application fee,Stockholm University tuition fees for international students, uppsala university tuition fees for international students,Cheapest university in Sweden for international students 2021