NIGERIA FEDERAL GOVERNMENT SCHOLARSHIP AWARD 2021/2022, The honorable minister of education invites interested and qualified Nigerian students to apply for the Federal government scholarship award for undergraduate and postgraduate studies. This is a bilateral education agreement for:
Undergraduate studies(UG) tenable in Russia, Serbia, Hungary, Algeria, Morocco, Macedonia, Egypt, Tunisia, Turkey, Cuba, Japan, and Romania.
Postgraduate studies (PG) tenable in Serbia, China, Hungary, Mexico, South Korea, Turkey, and Russia (for those who obtained their first degree in Russia)
This award covers those in specific fields of study for undergraduates level (Engineering, Geology, Agriculture, Environmental Sciences, Sciences, Mathematics, Law, Sports, Languages, Social sciences, Biotechnology, Medicine(very limited) and Architecture. Postgraduate level (Masters and Ph.D.) offers scholarships in all fields of study.
Eligibility For Nigeria Federal Government Overseas Scholarship
For undergraduate Scholarship:
All applicants must possess a minimum qualification of five distinctions (As and Bs) in their secondary school certificate (WASSCE or WAEC) in subjects relevant to their field of study including Mathematics and English language.
Certificate must not be older than two years (i.e 2018 & 2019) for Non-African countries and one year (2019 only) for African countries.
Age limit is 18-20 years.
 Also check: Do you know you can pursue your IT career in Europe on scholarship?
 For Postgraduate scholarship – Nigeria Federal Government Overseas Scholarship
Applicants must hold a first degree with 1st Class or Second Class Upper Division.
Candidates who are previous recipients of Foreign Awards must have acquired at least two years of work experience in Nigeria.
All applicants must have completed their NYSC program or an NYSC discharge certificate is compulsory.
Age limit for Masters is 35 years, Ph.D. is 40 years.
How to apply For Nigeria Federal Government Overseas Scholarship
The following steps will help you complete the application.
1). Visit the Federal Ministry of education website. Click on Federal Scholarship Board Icon on the homepage.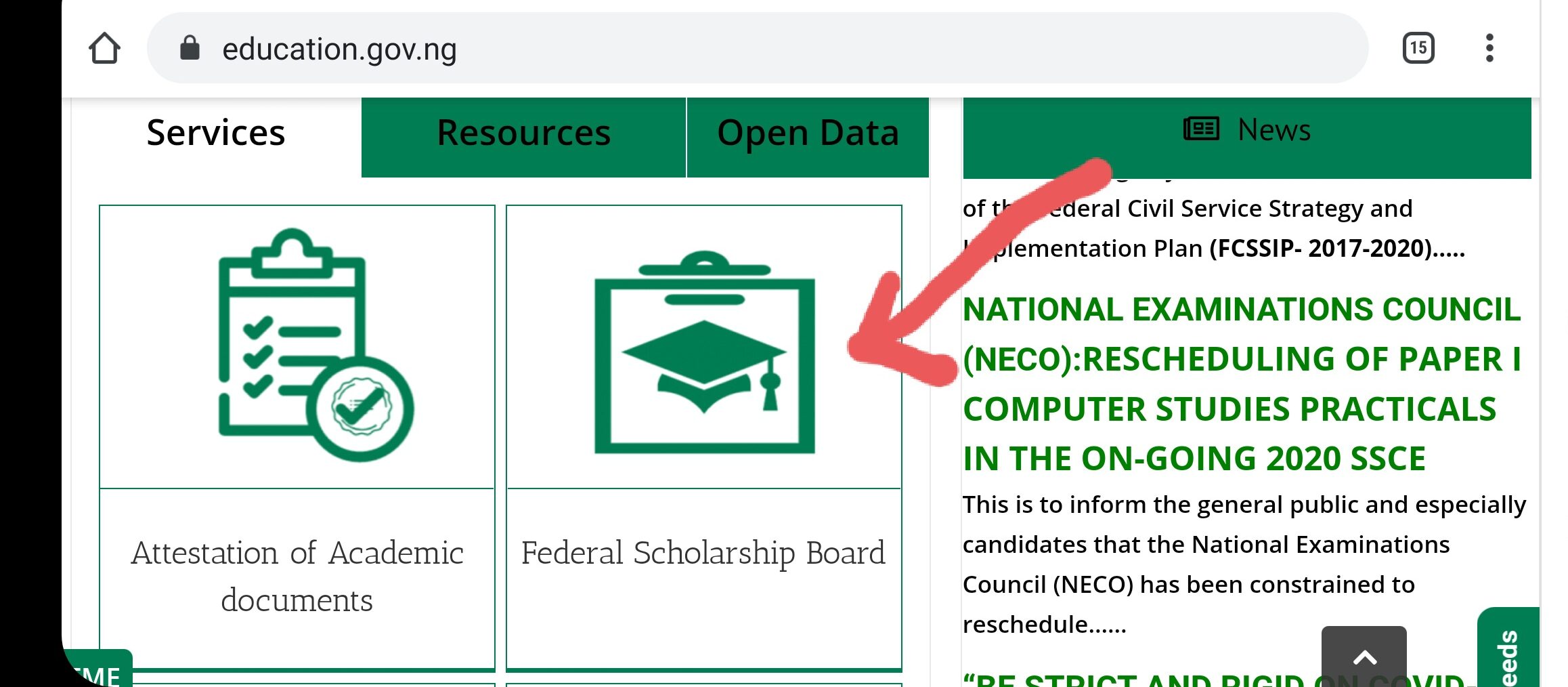 2). Click 'Click to apply

3). Click on 'Apply for 2021/2020 BEA scholarship'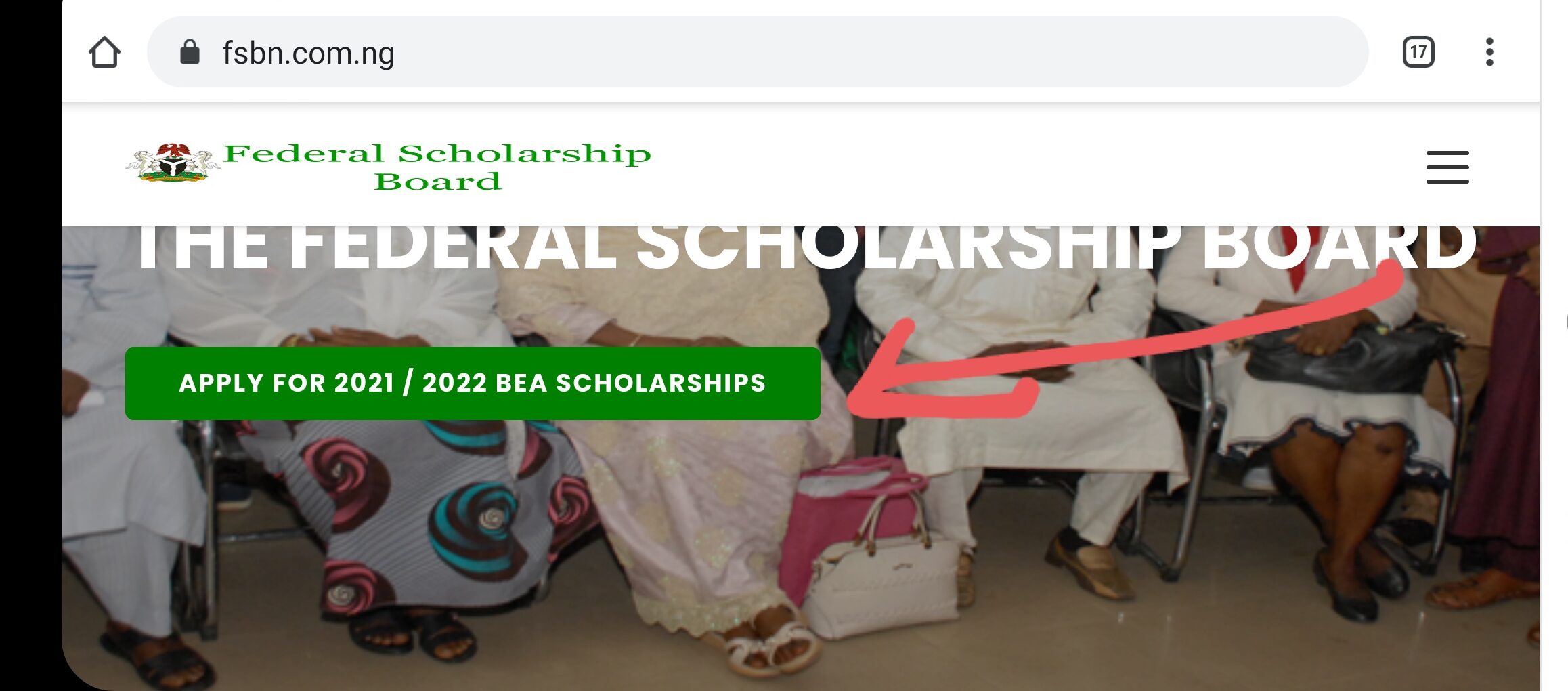 4). Click 'Apply now' For The Federal Government Overseas Scholarship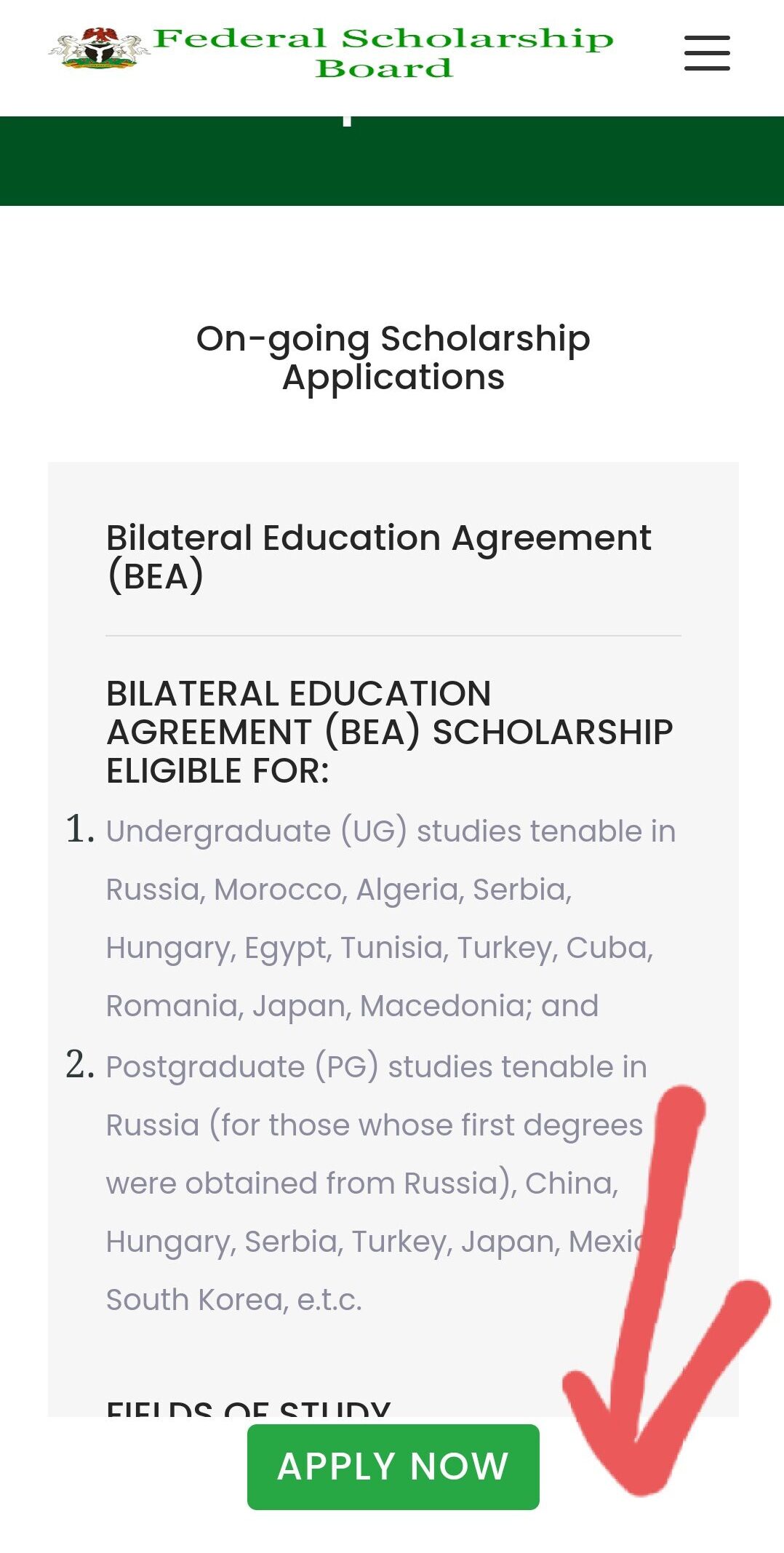 5). Fill in your details to register after which you will receive an email.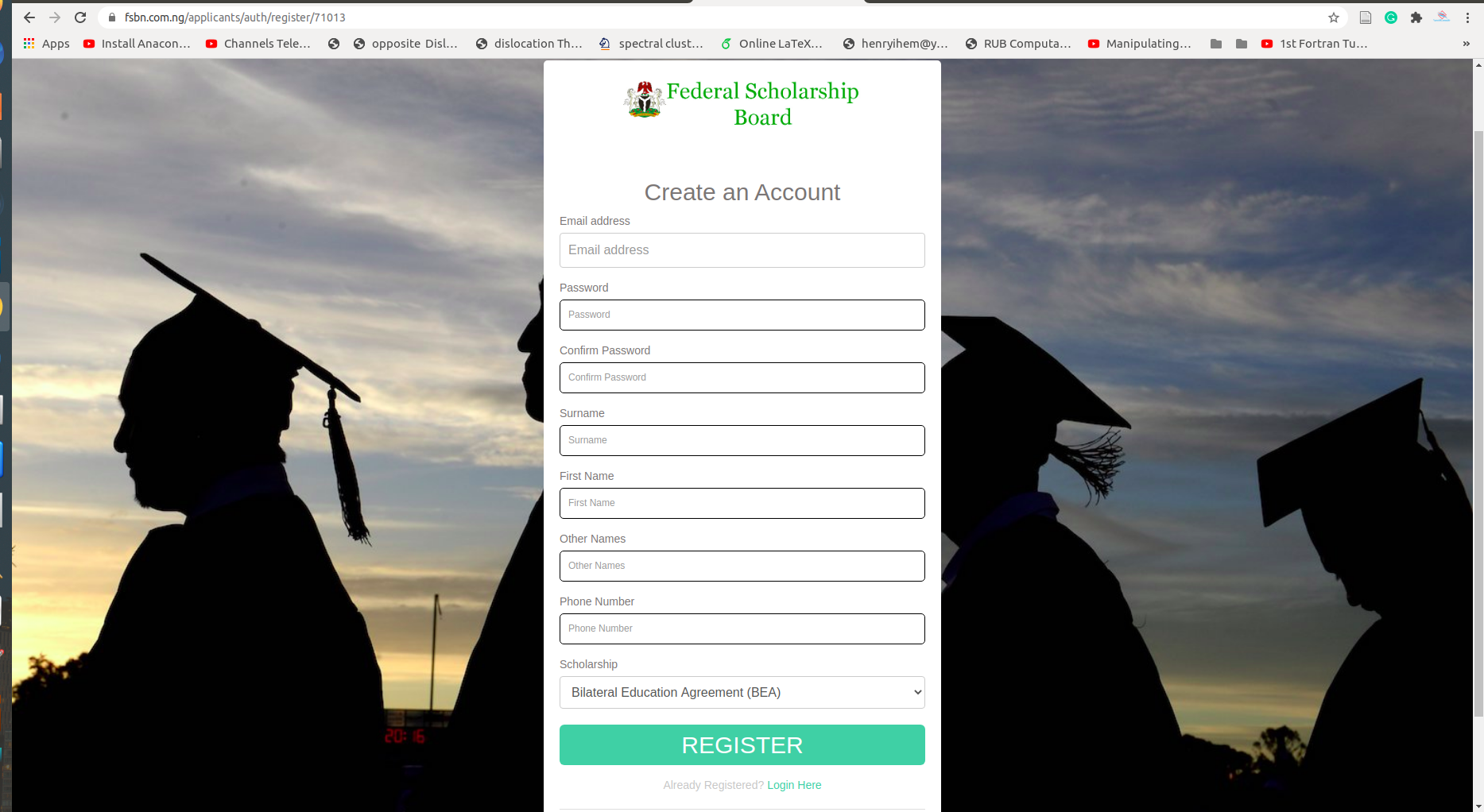 You can then log in, read the guidelines, and then complete the application form online.
6). Print the examination slip and bring it together with other documents to the interview venue.
Those applying for Hungarian scholarship can select up to two fields of study in order of preference and then visit the website, to complete an additional application form. Print the completed application form and bring it to the interview venue alongside other relevant documents as required.
Required Documents – Federal government scholarship
Candidates nominated by the board are advised to submit the following documents to the Federal Scholarship Board:
Authenticated copies of academic certificates.
Date page of the current international passport.
Specified Medical Report from Government Hospitals
National Identification Number (NIN)
Police Clearance Certificate where necessary.
Federal Government Scholarship Benefits – Federal government scholarship
All expense paid scholarship covering travel costs.
This is a full scholarship and stipends of $500/month plus other allowances such as research grant $1000/year (MSc. and Ph.D. candidates), warm clothing and health insurance bonuses, etc.
Application Deadline Federal Government Overseas Scholarship is 11th December 2020.