Energy Talent Graduate Solar Engineer Trainee Program-Energy Talent Company invites promising and talented young graduates for a 2-year paid program in Nigeria. We will train promising graduates for the energy industry and provide job placements with reputable Solar companies. Our talents will then go on to continue receiving training and professional development for a maximum of two years after job placement.
We are poised to transform the African economy in the next three decades. We aim to do this by developing high-quality professional energy talent that will lead the energy access transformation in Africa.
We work passionately to ensure that all our talents build competency and expertise for the renewable energy industry in Nigeria.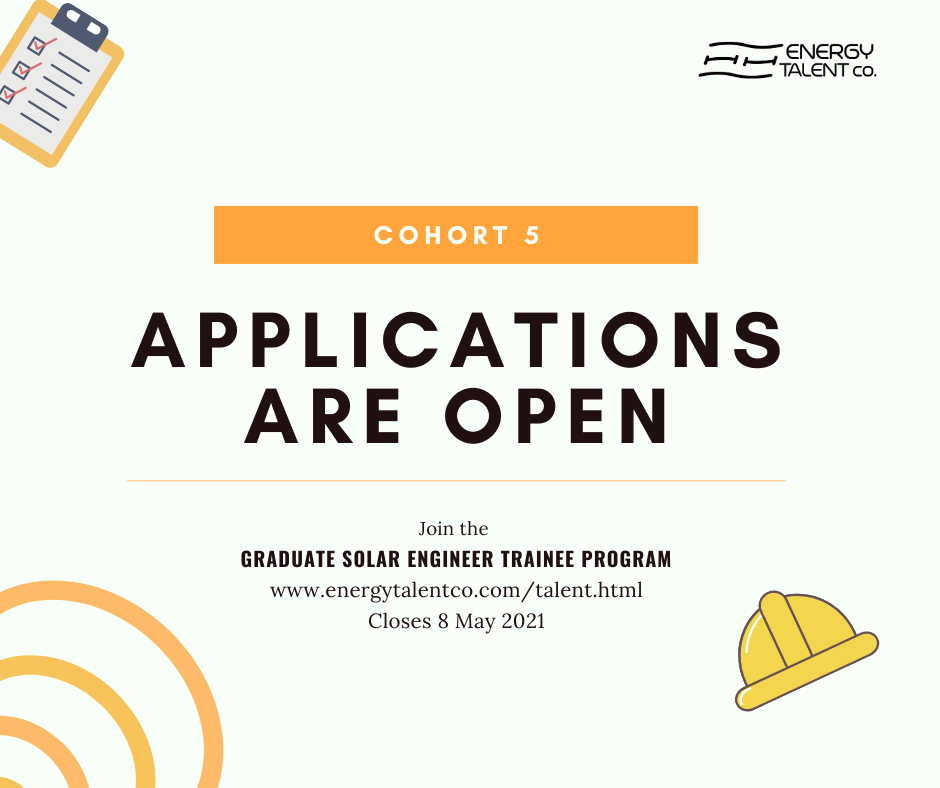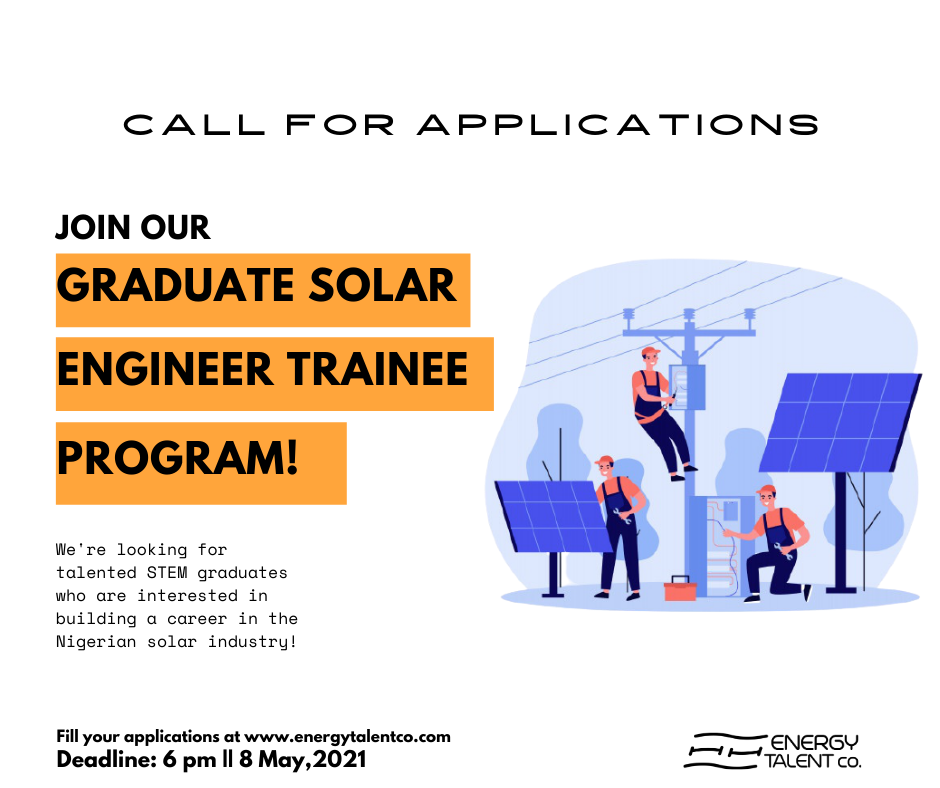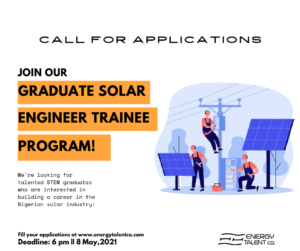 Requirements For Energy Talent Graduate Solar Engineer Trainee:
A graduate from any of these disciplines: Mechanical engineering,
Physics, Architecture, and related fields to the electrical and
electronics industry.
Residence in any state in Nigeria.
Should be between age 18 and 35
Completed NYSC.
Benefits:
Three months of physical and online paid training, with job placement
thereafter.
Learn in a team environment with local and international trainers.
Continuous professional development in the solar industry.
Apply Here:– https://energytalentco.com/talent.html
Application Deadline: 06:00 PM May 8th, 2021.
In order to bring you more exciting opportunities in the renewable energy industry. We invite you to follow us on our social media platforms here below: Energy Talent Graduate Solar Engineer Trainee Program
Linkedin: Energy Talent Company
Instagram: @energytalent_co
Facebook: Energy Talent Company
Twitter: @energytalentco